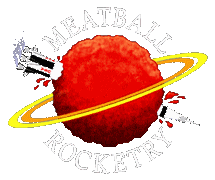 Since 2003, Meatball Rocketry has been known as an informational scale rocketry resource, showcasing scale data, articles, and award-winning projects by Josh and Jess Tschirhart.  As of 2012, we also offer CAD Design and Illustration services and 3D-printed model parts.
Josh holds Associate of Applied Science degrees in both CADD (2011) and Mechanical Engineering Technology (2013–awaiting conferral) and has been involved in model rocketry since flying rockets with his dad when he was only four-years-old.  He has been actively using CAD software and flying rockets with Jess since 2001.
For a more in-depth story about our involvement in model rocketry, please click here.
---